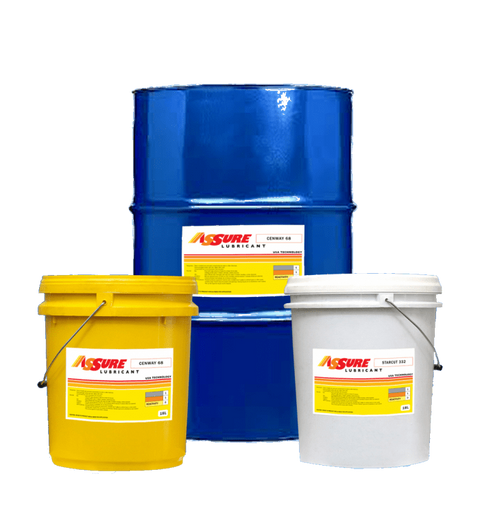 ASSURE GRICOOL G-30
FULLY-SYNTHETIC GRINDING COOLANT
Description : GRICOOL G-30 is oil free grinding compound with good rust protection for ferrous materials. The product is recommended for grinding of carbide and cast iron. This nitrite and phenol-free fluid is safe to use in machine grinding operation. GRICOOL G-30 is non-foaming; suitable for use in high speed grinders. Biostable product with excellent performance at dilution rates of up to 1:20. However, some application may require stronger concentration up to dilution at 1:15.
Characteristics :
Packaging : Available in 18 litre pails, 200 litre drums Storage & Transport: GRINDCOOL G30 is classified as metal cutting compound. Store in cool, dry and shady area away from strong oxidizing agents. No special requirements for transportation.
Safety & Health : GRINDCOOL G30 contains no toxic or carcinogenic or teratogenic or mutagenic materials such as nitrosamines, phenols, polychlorinated diphenyl, heavy metals, polinuclear hydrocarbons. Nitrite will react with amine to form nitrosamine which is a carcinogen compound.
Disposal : GRINDCOOL G30 solution cannot be discharged directly to the sewage system. Strictly follow the national and local regulations.